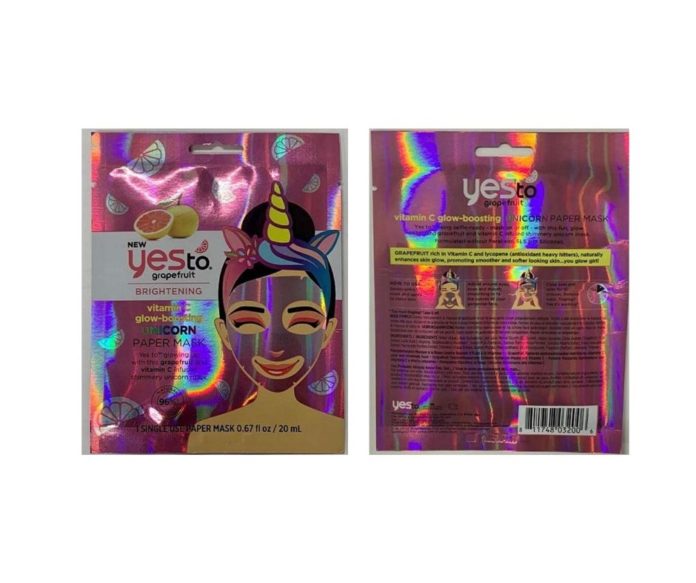 Yes To Inc. has recently issued a recall for its Grapefruit Vitamin C Glow-Boosting Unicorn Paper Mask, due to complaints of skin irritation and redness.
The recalled products were sold in retail stores and online outlets nationwide.
What you can do
Stop using the recalled products and contact the company for a full refund. For further information you can reach the company at 888.929.3786.
Click here to read the full FDA report.