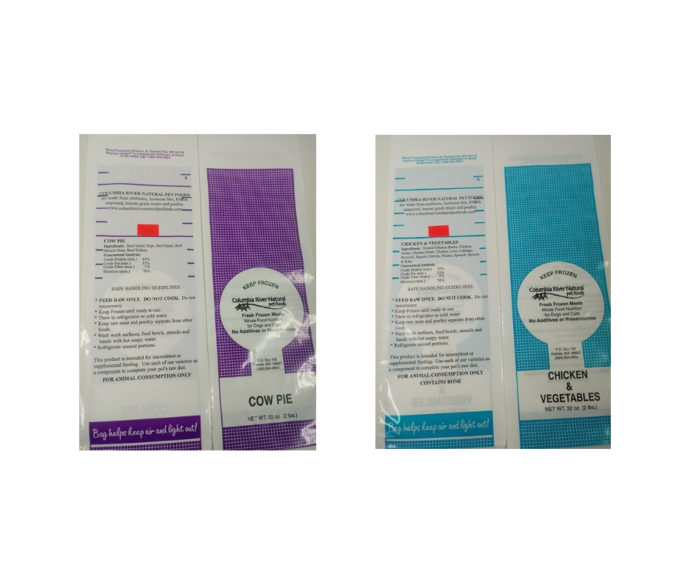 Columbia River Natural Pet Foods has recently issued a recall for 261 packages of Cow Pie and 82 packages of Chicken & Vegetables  fresh frozen meats for dogs and cats, because, according to a FDA report, they may be contaminated with Listeria monocytogenes and Salmonella.
The recalled products can be identified by the lot numbers 72618 and 111518. They were sold in Alaska, Oregon, and Washington.
What you can do
Stop consuming the recalled products and return them to the place of purchase for a full refund. For further information you can reach the company at 360-834-6854.