[dr-image]
[dr-facebook-counter]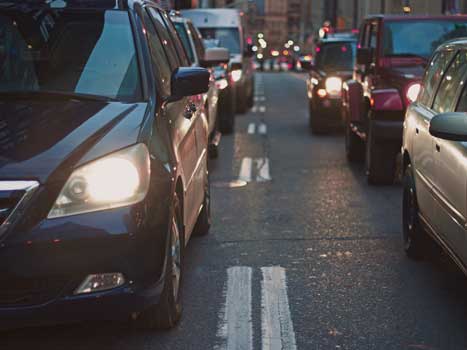 Technical Service Bulletins are issued for many reasons, sometimes as an attempt to dodge an official recall.
Find out how they can help you, and how to locate them. There's something wrong with your car, and you don't know it. The manufacturer knows, but they're not passing that information on to you. From 2002 to 2003, Toyota issued a series of Technical Service Bulletins (or TSBs) for Camrys, describing the problem as a throttle surge. In 2010, they recalled over seven million vehicles after unintended acceleration due to a poorly designed gas pedal killed upwards of 89 people. For eight years, you could have had the problem fixed if you knew about the TSB.
From 2005 to 2006, GM issued a series of TSBs to their dealerships telling mechanics to instruct owners of specific models to remove everything from their key chains to avoid bumping the ignition, along with providing an insert for the faulty ignition. Because of the defect, vehicles could stop unexpectedly, and they did. At least twelve deaths were caused by the faulty ignition, and prompted the National Highway Traffic Safety Administration to force GM's hand into a recall in 2014.
What Are TSBs?
Technical Service Bulletins, or TSBs, are instructions that a manufacturer sends out to its dealership. These bulletins give mechanics specific details they need to fix known problems on specific models. Typically, these bulletins are put out for cosmetic issues, mechanical and electrical issues that are not a safety hazard, or after a recall has been issued.
Why Doesn't the Manufacturer Have to Issue a Recall?
When we looks at cases like the 2010 Toyota recall, and 2014 GM recall, it's hard to understand why it took so many deaths to get a known safety issue addressed. These cases are scary, but they're not the norm. If there is a known safety issue, a TSB is not sufficient under law; a recall must be issued. A recall can be followed by a TSB so mechanics know how to fix the problem expediently, but the sequence should never be reversed. These two cases prove that the law can be abused, and consumers should be hyper aware in order to avoid being part of a small, but dramatically affected portion of vehicle owners.
Do I Have to Pay for TSB service?
Just because there is a TSB open on your vehicle doesn't mean the service is free. On rare occasions, TSBs will be accompanied by "secret warranties." These warranties typically extend beyond the original manufacturer warranty, and apply to second and third owners. Although they extend to those that are not the original owners, the original owners are normally among the few who are notified, if notification goes out at all.
Most of the time TSBs offer no warranty, and are purely instructions for mechanics. Some dealerships will negotiate labor fees if you politely present your knowledge of the TSB's existence, but many will not. You will understandably be upset, but presenting the situation in an amicable manner is likely to get your further in negotiations.
How Can I Find Out About TSBs on My Vehicle?
If TSB notifications are largely not extended to owners, and second and third owners are almost never notified, how can you discover that there is a TSB out for your vehicle?
If you have a good rapport with your mechanic, ask the next time you take your vehicle in for something routine like an oil change. If you go in with a potential problem, ask even if they give you a hard time. Even if you don't get a deduction on labor costs, it may make the mechanic aware of an issue they were not alert to. They receive many TSBs, and aren't able to read each and every one as they come in. If you want to be more proactive, you can look up TSBs for your make and model year on the National Highway Traffic Administration's database. To view the details of each bulletin, click "Get Summary." Some of the summaries will be very clear, but others will be full of code and jargon. If yours comes up with the latter, print it out and bring it to your mechanic the next time you go in. They have the knowledge to decode the message, and access to the full bulletin allowing them to better assess your vehicle.
Recalls and TSBs Are Different
A TSB for safety purposes should always follow a recall. Unfortunately, as Toyota and GM have shown us, manufacturers don't always do as they "should." Before you go into your dealership irate, understand that a TSB is not a recall that they are obliged to fulfill, but rather a set of instructions. Understand that it does not necessarily entitle you to free repairs unless it comes with a "secret" extended warranty. Above all, understand that being aware of existing TSBs could help save your life when manufacturers don't behave as they should.