[dr-image]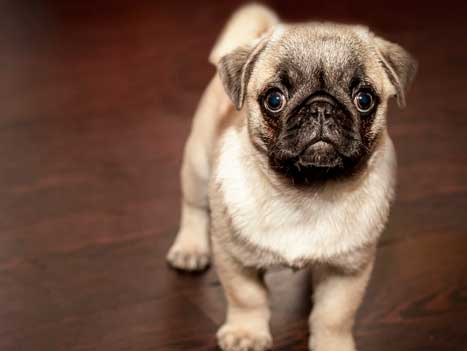 Ever wonder how they discover that pet food is contaminated?  It all starts with you.
Pet food recalls happen when unsafe food is pulled from the market. The manufacturer or retailer will normally try to make the situation right with a refund for your original purchase, but how do these recalls get started? How do they discover that a product is unsafe in the first place?
It all starts with you, the consumer. Regulating agencies are unaware of any safety issues when you buy your pet's food, otherwise they wouldn't be allowing it on the shelves. Once they start receiving complaints, they gear up for an investigation. If you think your pet has been affected by contaminated food, here's how you can get the ball rolling to initiate a recall, protecting other pets across the country:
Watch for Signs of Contamination
Two of the most common causes for recalls in the recent past have been salmonella and listeria monocytogenes, causing salmonellosis and listeriosis respectively. Recent examples of listeria contamination include Vital Essentials and Stella & Chewy's Dog Food. You can watch for these types of contamination in you pet's food by observing their behavior.
Symptoms of salmonellosis include:
lethargy
fever
diarrhea
vomiting
loss of appetite
increased salivation
Symptoms of listeriosis include:
lethargy
fever
diarrhea
vomiting
loss of appetite
increased salivation
loss of coordination
a drooping face
Both salmonellosis and listeriosis can be present in animals without any evident symptoms, so if you suspect your pet has eaten any contaminated food, you should take them in to the vet right away.
Get Data from the Vet
When you take your pet in to the vet, they will test samples to figure out what is causing the illness. Make sure these tests are well­documented, and that you walk out the door with a hard copy of the results. If it was something that your furry friend ate, you will need to present this data when you report the problem.
Contact the FDA
After the vet has confirmed that it was your pet's food that caused the illness, get in touch with the Food and Drug Administration (FDA.) Your knee jerk reaction will be to get the contaminated food out of your house as quickly as possible. Don't. You will need to send in a sample for testing, so save at least two cups. You will also need all of your pet's data from the veterinarian, and the bag the contaminated food came in. The bag has vital information on it, like the lot number, exact product name and description, and the UPC code, all of which the FDA will need to enact an effective recall. To lodge your complaint, call the assigned Consumer Complaint Coordinator for your region.
Power in Numbers
If you are the only one that calls in, or your pet's illness is not deemed serious enough, the FDA will only investigate at their next scheduled visit of the manufacturing facility. However, if it is a serious illness, or there are numerous complaints, investigation will begin immediately. This is why it is so important to add your voice. Without a group of individuals raising their concerns, other animals may suffer unnecessarily.