The FDA has recently issued a warning for consumers not to use hand sanitizer products manufactured in Mexico by Eskbiochem, because of the potential presence of methanol, which can be toxic when absorbed through the skin or ingested.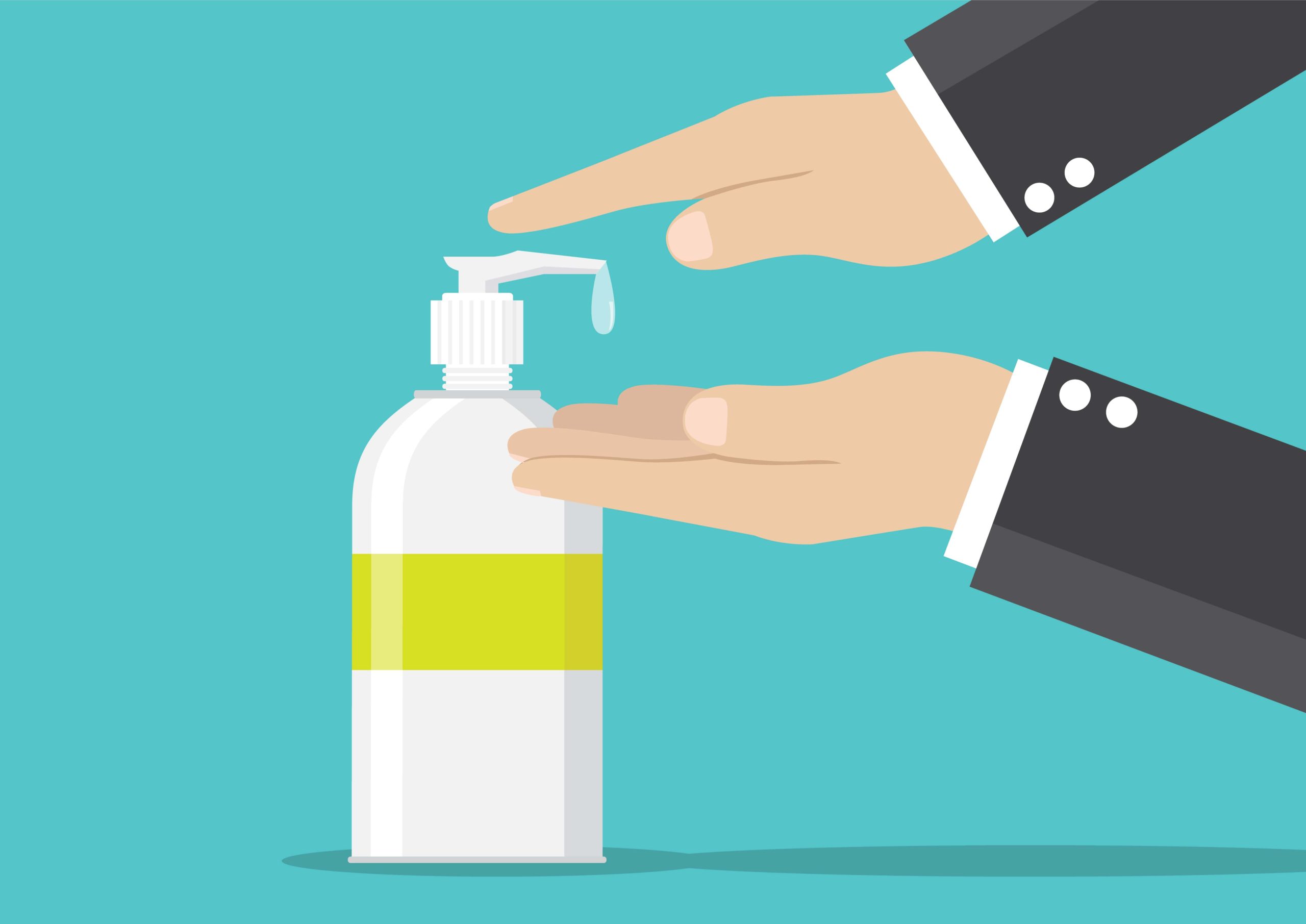 Methanol poisoning can cause symptoms like nausea, vomiting, headache, blurred vision, permanent blindness, seizures, coma, permanent damage to the nervous system, or even death.
Consumers can identify the products by the following names and NDC codes:
All-Clean Hand Sanitizer (NDC: 74589-002-01)

Esk Biochem Hand Sanitizer (NDC: 74589-007-01)

CleanCare NoGerm Advanced Hand Sanitizer 75% Alcohol (NDC: 74589-008-04)

Lavar 70 Gel Hand Sanitizer (NDC: 74589-006-01)

The Good Gel Antibacterial Gel Hand Sanitizer (NDC: 74589-010-10)

CleanCare NoGerm Advanced Hand Sanitizer 80% Alcohol (NDC: 74589-005-03)

CleanCare NoGerm Advanced Hand Sanitizer 75% Alcohol (NDC: 74589-009-01)

CleanCare NoGerm Advanced Hand Sanitizer 80% Alcohol (NDC: 74589-003-01)

Saniderm Advanced Hand Sanitizer (NDC: 74589-001-01).
Samples of Lavar Gel and CleanCare No Germ were tested. It was found that Lavar Gel contains 81 percent (v/v) methanol and no ethyl alcohol, and CleanCare No Germ contains 28 percent (v/v) methanol. This substance is not tolerated in hand sanitizers due to the evidence of its toxic effects.
The FDA tried to reach the company in question to remove the potentially toxic product from the market due to the presence of methanol, and the hazards associated with it, but Eskbiochem has not taken the necessary steps yet.
Coronaviruses are many viruses that cause respiratory infections. The most known ones are the Middle East Respiratory Syndrome (MERS-CoV), Severe Acute Respiratory Syndrome (SARS-CoV), and Coronavirus Disease (Covid-19). There are currently 9 million confirmed cases worldwide, of those, 2.34 million only in the USA.
In order to prevent the Covid-19 virus, the FDA recommends washing your hands often with water and soap during at least 20 seconds before eating, and especially after coughing, sneezing, or blowing your nose. If you don't have soap and water available, you should opt for an alcohol-based hand sanitizer that contains at least 60% ethanol. 
Watch out for the symptoms of Covid-19. Fever, dry cough, and tiredness are the most common. You could also experience aches and pains, diarrhea, conjunctivitis, headache, loss of taste and smell, and a rash or discoloration of fingers and toes.
The FDA also alerts consumers to be careful with claims that certain hand sanitizers offer 24-hours prolonged protection against viruses including Covid-19. They are false and misleading since there is no scientific evidence to support this allegation.
What you can do
Stop using the recalled products and seek immediate medical treatment, which is vital to reverse methanol poisoning symptoms. Do not flush or pour the hand sanitizers in question down the drain, it's better to dispose of them in appropriate containers. The FDA encourages people, especially health care professionals to report if they experience adverse effects after using hand sanitizers by completing their form and then submitting it via fax at 1-800-FDA-0178 or completing and submitting the report online at this website.
Click here to read the full FDA report.