Fisherman's Pride Processors has recently issued a recall for its Schwan's Brand "Garlic Herb Shrimp", because, according to the FDA, they contain undeclared milk and soy.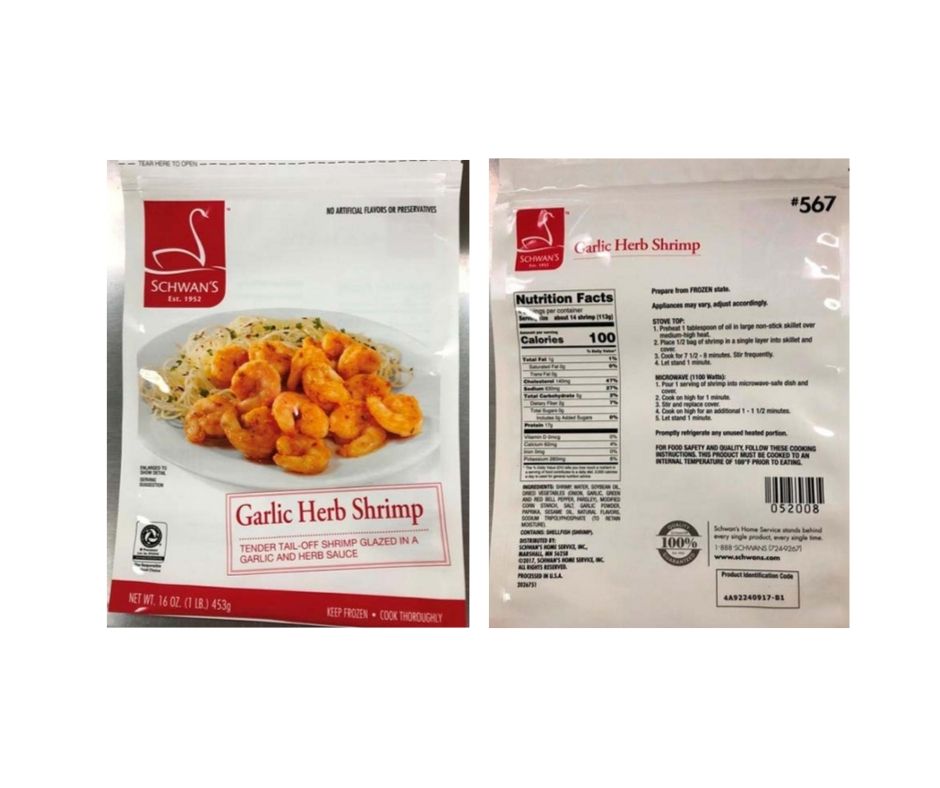 The recalled products can be identified by the UPC code 052008. They were distributed to the lower 48 States through Schwan's home delivery network.
What you can do
Stop consuming the recalled products if you have an allergy or sensitivity to the ingredients. For further information you can reach the company at 1-844-417-9933.
Click here to read the full report.