Veggie Noodle is recalling its Cece's® Veggie Co. brand Fresh Veggie Ramen with Chicken Broth, because, according to the FDA, it may be contaminated with Listeria monocytogenes.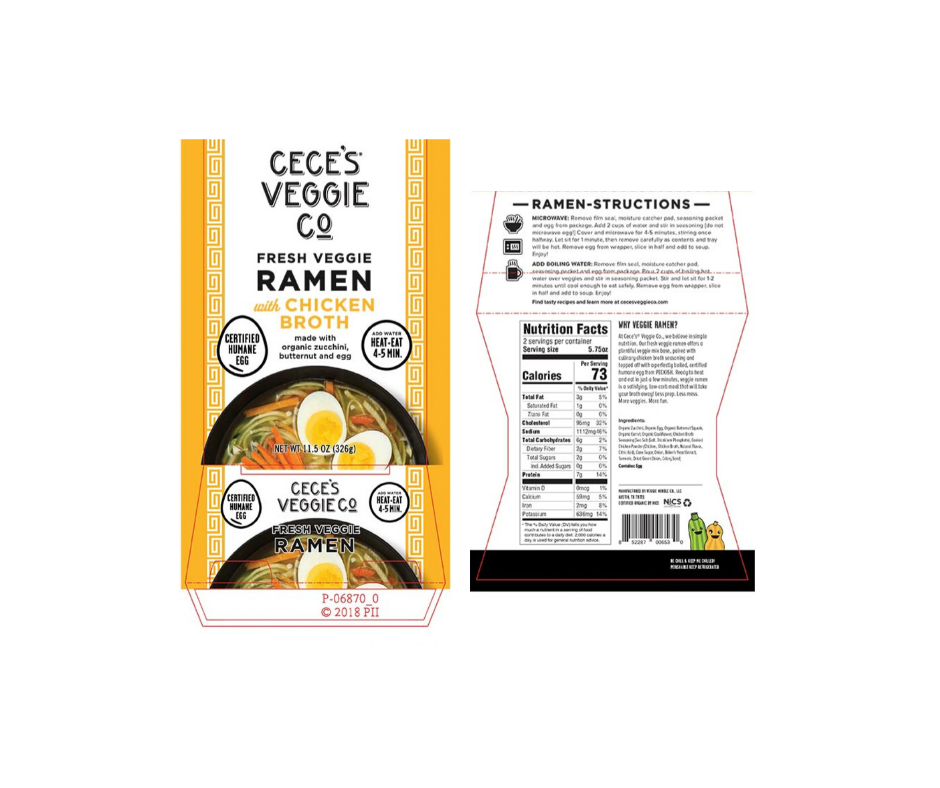 Listeriosis can cause some symptoms like high fever, severe headache, stiffness, nausea, abdominal pain and diarrhea.
The recalled products can be identified by the UPC 5228700653. They were sold at retail stores nationally.
What you can do
Stop consuming the recalled products and contact the company for a full refund. For further information you can reach the company at (512) 200-3337.
Click here to read the full report.